Overwatch
Our Platform:
What we do:

Our AI solution understands your company's interests and concerns, and helps your risk and market intelligence teams monitor real-time data for events or narratives that might impact your organization. We then help contextualize those events and narratives so you can quickly understand why they might affect your organizations and how you could respond. We cover news in over 100 languages, over 10 social media platforms (including all major platforms, fringe social media platforms, and Russian language platforms), as well as deep and dark web marketplaces and forums.
The Challenge:

The initial wave of OSINT (Open Source Intelligence) tools leaned heavily towards mere detection of events and narratives. This left organizations grappling with raw data, needing to decipher its actual implications for their operations. Today's need isn't just about detection but interpretation: what do these events or narratives mean specifically for YOU and how should you respond?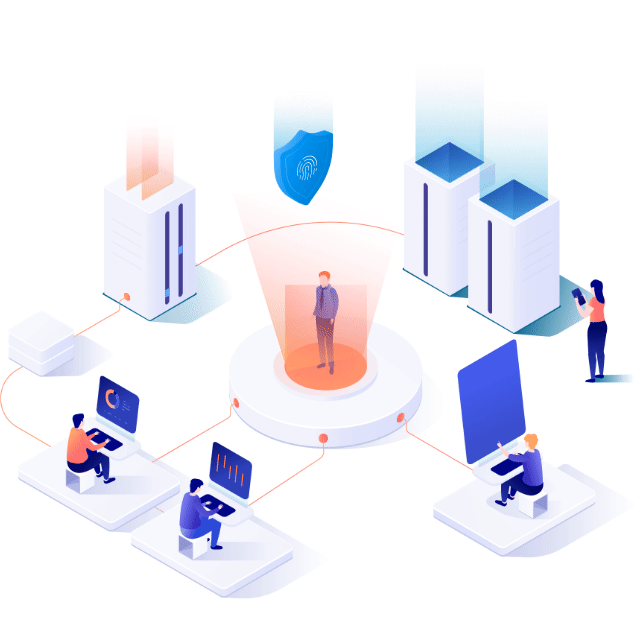 Comprehensive coverage of the external environment, including:
Telegram (open and closed groups)
Russian Social Media (VK, OK, Rutube)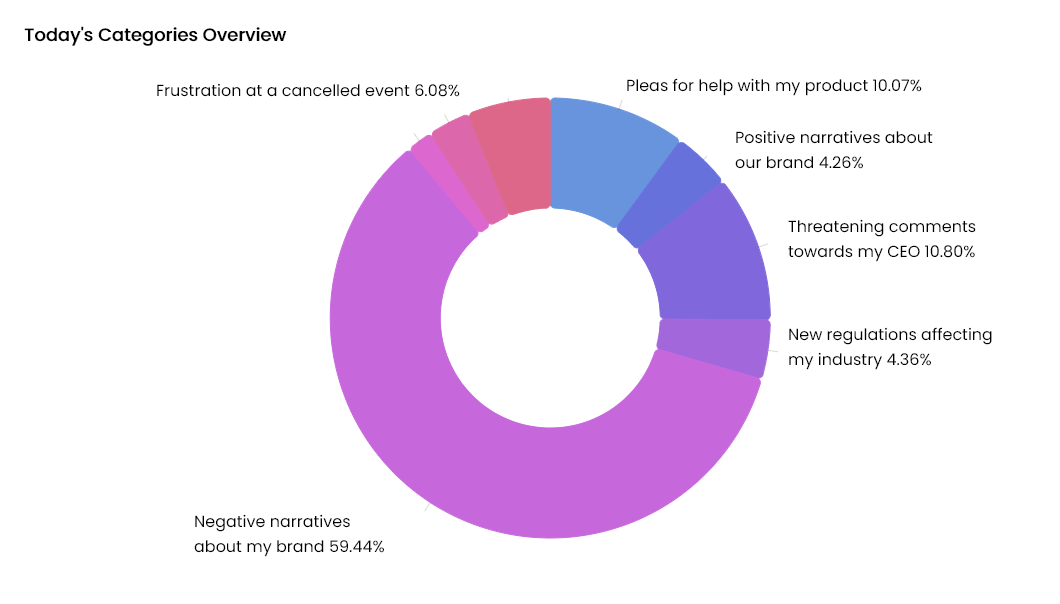 A global monitoring center in a box
Our Global Watch product is a single operating picture for significant global events. We combine news and satellite feeds to detect disruptive global events, whether man-made or natural.
Our algorithms also draw connections between these significant events and supply chains, population centers, climate data, and commodity production to help you understand the 2nd order impacts of world events.
Outline the locations that matter to you and we'll alert you to any risks that may affect them. This includes:
Violent Domestic Conflicts
Industry Ban and Sanctions
Protests and Labor Strikes
Regime Instability and Coups
Major Forest Fire and Wildfires
Major Landslides or Sinkholes
Man Made Disasters (train crash, bridge collapse, plane crash)
Lockdowns, State of Emergencies, and Curfews
Cyber Attacks on Critical Infrastructure
Intelligently monitor live data

Overwatch helps businesses get ahead of risks and opportunities by helping you monitor and analyze live feeds, including the open web, deep web, social media, and commercial data sources.

Keep your finger on the pulse

Overwatch helps you to monitor and analyze live feeds, including the open web, deep web, social media, and commercial data sources, with precision and sophistication.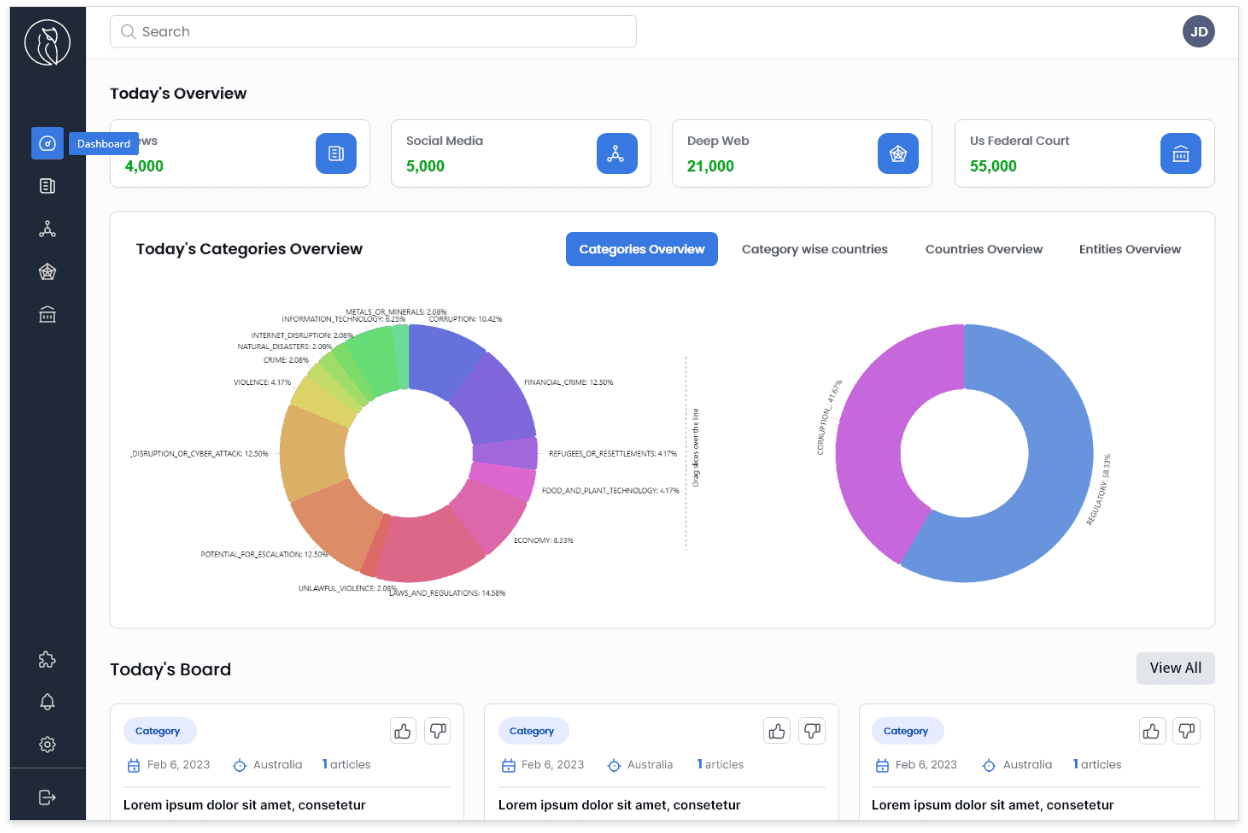 Ready to dive in?
Start your free trial today.