The Battery Supply Chain and Volta Foundation's Battery Report 2022
Support for Volta Foundation's Battery Report
Posted by Tad Mielnicki
January 20, 2023
- 1 min read
---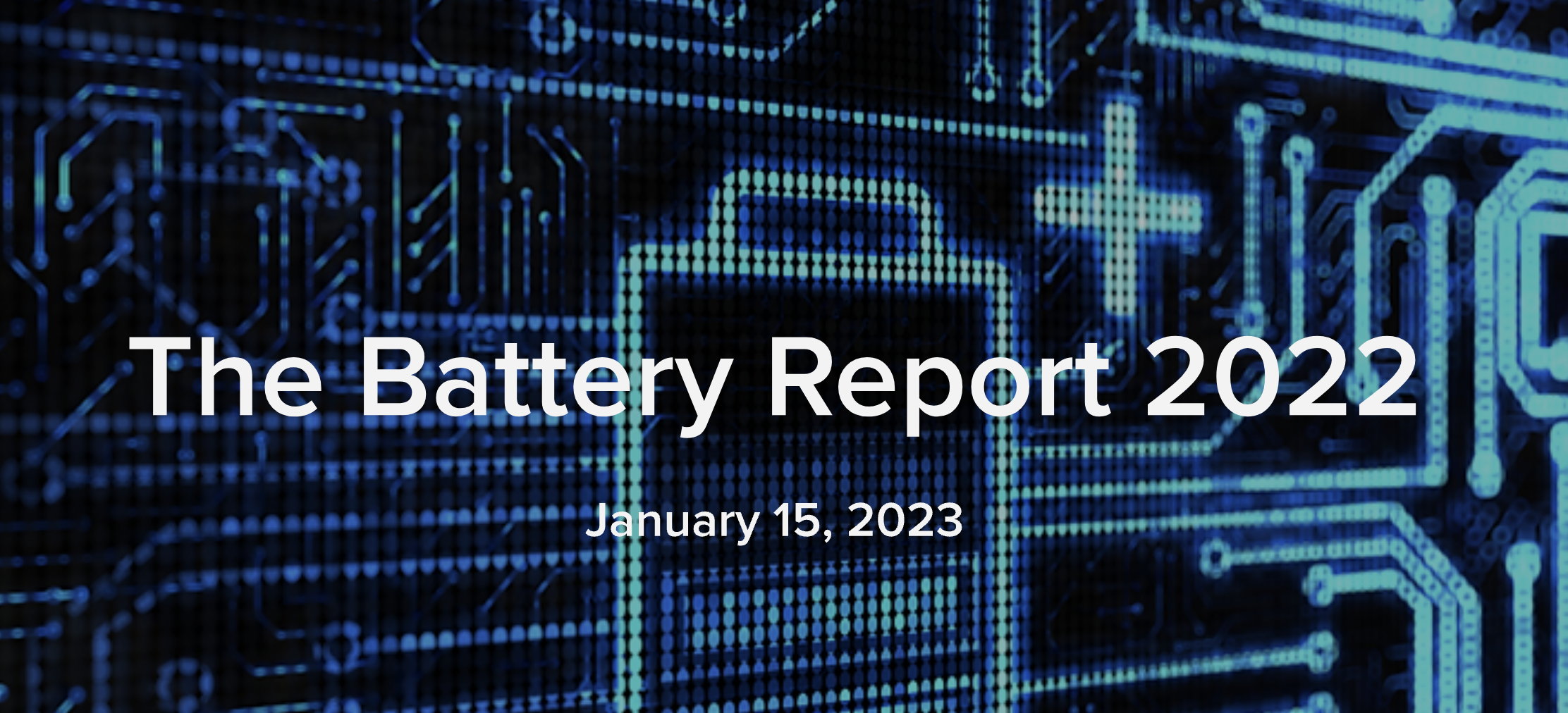 Overwatch is excited to support the efforts of the Volta Foundation to shed light on the global battery industry with their 2022 Battery Report. Volta Foundation - Battery Report.
The Battery Report summarizes the most significant developments in the battery industry over the past year and provides a comprehensive and accessible overview of the latest battery research, policy and business landscape.
Globally, the push to increase adoption of battery technology particularly in electric vehicles continues to grow. But we face significant challenges in ramping up and maintaining the demand for key resources and the supply chain needed to support manufacturing efforts.
Looking at the battery supply chain 3 things stand out:
"China continues to dominate the supply chain with Canada a close second"
"Lithium, nickel, cobalt, graphite, and manganese are the five key minerals in EV batteries. Australia, Indonesia, and the Democratic Republic of Congo dominate mining, but China continues to dominate the downstream supply chain"
"A highly concentrated market poses risk to unforeseen environmental events I.e. earthquakes in Chile"
Overwatch's data intelligence platform has the ability to extract and contextualize information about the global supply chain. Please reach out if you would like to learn more.
Back to blog